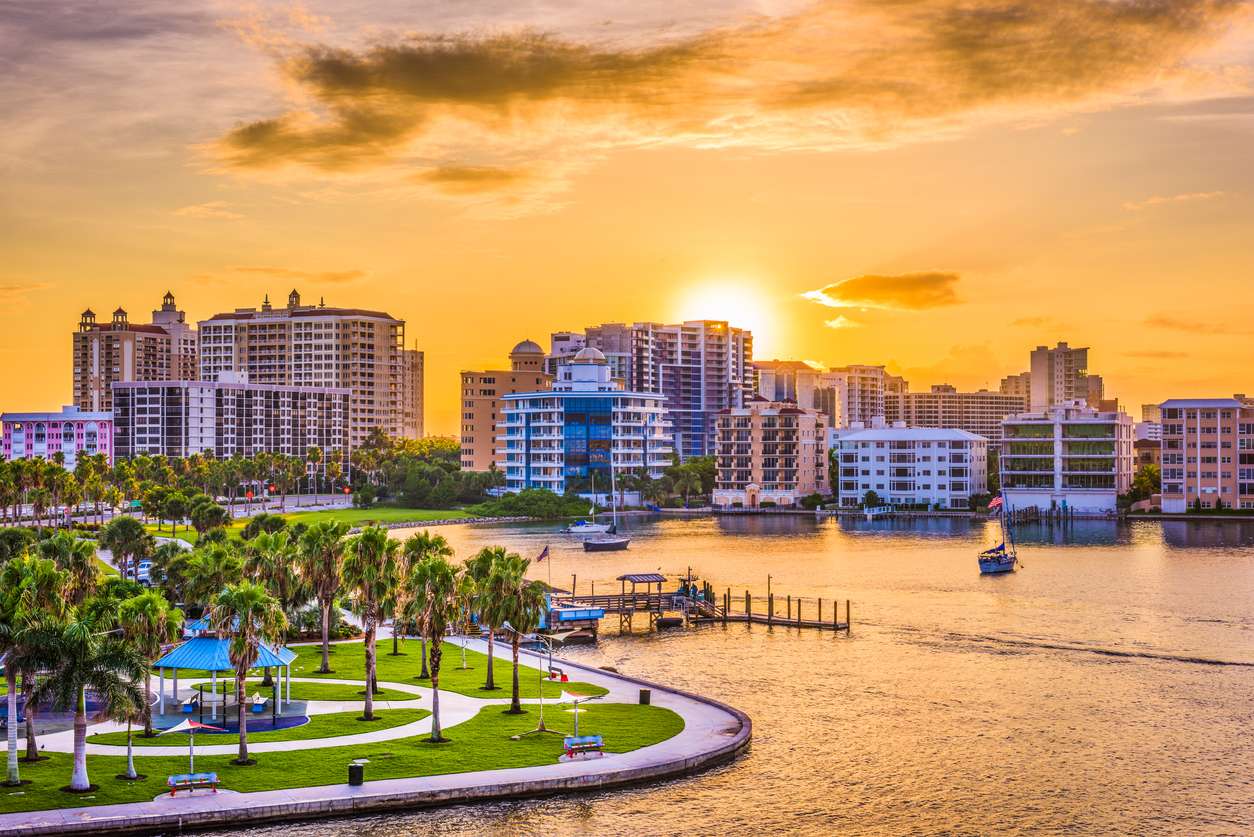 5 Reasons Why Companies Are Opening Subsidiaries in Florida
However, much you wouldn't want to believe it, businesses are booming in Florida, despite the economic repercussions of the pandemic. With its highly skilled workforce, unmatched infrastructure, favorable tax structure, and incentives, Florida is becoming, with every passing day, an unparalleled investment destination for many businesses. No wonder plenty of businesses are opening subsidiaries in Florida!
The state is located next to the Port of Miami, which is regarded as the "Cruise Capital of the World" since it has been a top-ranked passenger port for a while, making it ideal for businesses to flourish. Not to mention the Miami International Airport, which is not only a top freight and international flights destination in the U.S. but also the main connecting city to the wider Latin America.
The Sunshine City has the right mix of attractive conditions for global players (including Latin American partners), established corporations, and startups. These are more than a few reasons businesses choose to expand in this state.
Here is an in-depth explanation of why businesses are opening subsidiaries in Florida.
1. Advanced Infrastructure and Innovation
The transport and communication infrastructure in Florida is one of the most extensive modern systems globally. Florida is home to international airports, broad highways, deep-water seaports, rail networks, and numerous hubs that allow high-speed data transmission from the U.S. to Latin America and other parts of the world.
Its pristine beaches and the vastly improved education system show how much the state has invested in its infrastructure over the last few years. The state is also committed to ensuring everyone has access to high-speed internet connections, making it one of the top telecom hubs across the US. This further underlines its efforts in fostering innovation and corporate prosperity.
Remember, billionaire tech entrepreneurs like Elon Musk and Peter Thiel have also contributed to the real estate market in Miami, Florida. Surely, Florida's expansive infrastructure makes it the right choice for opening subsidiaries.
2. Favorable Tax Structure and Incentives
The low tax environment is a major factor driving businesses into opening subsidiaries in Florida. To begin with, Florida is one of the few states having no personal state income tax, one of the main reasons why there has been constant population growth in the state.
Again, compared to other states, Florida has a moderately low corporate income tax rate of 5.5 percent. This is in addition to no inventory tax, no unitary tax, and several other sales tax exemptions. According to a recent report on the states with the best business tax climate, Florida ranked 4th overall.
In addition to the favorable tax rates, Florida promotes corporate growth by offering incentives to a wide range of businesses throughout the state. By offering increased financial and workforce training incentive awards and lowering the wage qualification thresholds in its rural areas, the state creates an attractive business environment, which explains why several businesses are opening subsidiaries in Florida.
3. Quality of Life Is Unmatched
It is no secret that the state of Florida is home to one of the best climate and weather conditions in the U.S. The warm temperatures and sunny skies make Florida an ideal place to achieve the ultimate work-life balance. Florida has a myriad of housing options, recreational activities, and diverse cultures with outstanding cultural and sports facilities.
And other than the great weather, culture, and recreations, the state offers by far an affordable cost of living, stressing further on its attractive real estate options. It's also referred to as the Sunshine State for a good reason – from the waterways, natural escapes to the coastline beaches, Florida has it all to enjoy.
In short, a favorable climate, cultural diversity and food, high-end educational infrastructure, and the overall low cost of living make a perfect mix of conditions for a high quality of life in Florida. And that explains why the real estate market in Florida is constantly blossoming for investors.
4. Highly Skilled Workforce
Did you know that the state of Florida has the third-largest workforce across the U.S., at over 10 million? What's more, Florida's workforce is often ranked among the best in the US. The state has various public universities, medical schools, and a range of private colleges and universities. Even better is that these institutions are continually partnering with the business community to create programs that suit the requirements of Florida's commercial sector.
It has a diverse, talented, multilingual, and multicultural workforce drawn from more than 100 nations, especially Latin America. Remember, the state has financial and workforce training incentives for qualified businesses – the training incentives facilitate the heightening of the knowledge and skills of both the future and existing workforce.
5. Florida Has a Pro-Business Climate
Over the years, Florida has continually ranked among the best states for businesses to thrive, thanks to its business-friendly state tax rates, reasonable cost of doing business, and a seamless regulatory atmosphere. The authorities, economic development strategists, and other stakeholders closely work together to ensure that the state's corporate conditions remain promising to businesses of all kinds, including startups and foreign investments.
Furthermore, Florida provides a cost-effective option for high-tech states with reasonable land prices, skilled labor, and tax rates compared to its neighboring states. It also has fewer legal formalities that are permitted fast when setting up new ventures. With an exceptional business climate, it's no wonder businesses are expanding and opening subsidiaries in Florida.
Looking to Invest in Florida? Let's Talk!
Sure, the state of Florida and the wider U.S. offers favorable market conditions to invest, grow and expand your business in real-time. However, there are challenges present when it comes to complying with the state law stipulations. This is especially true for international subsidiaries which may be entering the U.S. markets for the first time. Plus, the legal requirements also vary from one state to another.
One of the best ways to plan ahead is by seeking legal advice from an international investment expert who knows how to navigate the international markets. Contact us today to learn more and see how we can help make your U.S. investment flourish.