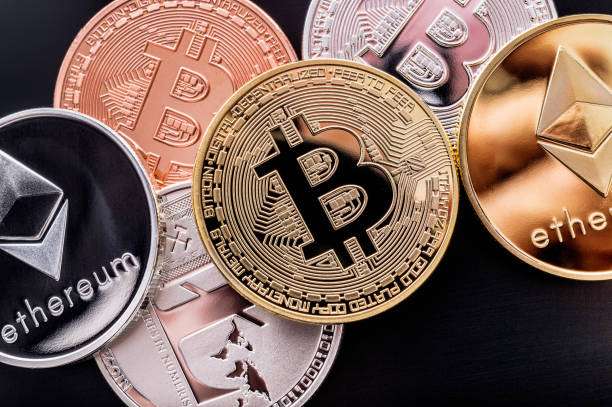 The Future of Cryptocurrencies
As the covid-19 pandemic shifted the focus from cash to digital and contactless payment methods, more industries are now accepting cryptocurrency as a mode of payment.
As a result, 2021 has been an excellent year for blockchain technology. More companies dived into the industry, and people's interest in the industry skyrocketed. In addition, cryptocurrency found favor with governments and institutions exploring financial options beyond the traditional banking paradigm.
Consequently, higher levels of regulation and enforcement that can transform the industry have been introduced. With these changes, it's improbable that consumers and businesses that embraced crypto payment will look back even if the pandemic-related concerns recede. But even with these changes, what does the future hold for the cryptocurrency industry?
Crypto Trends to Watch in 2022
These changes in 2021 acted as a preview of what to expect in 2022 in the industry. From the groundwork, here are some crypto trends to expect in 2022.
Adoption of Crypto Payment Option by Many Countries
In September this year, El Salvador became the first country to officially accept Bitcoin as a legal currency. Banco Bilbao Vizcaya Argentaria, the second-largest bank in Spain, enabled BTC trading and custody service to its private investors. With these monumental moments happening in 2021, it's most likely that the development will pave the way for more governments and financial institutions worldwide to accept crypto as a legal tender.
Integration of Blockchain and IoT
The merger of IoT and blockchain technology is a step towards creating intelligent machines' verifiable and secure data processing methods. With this integration, IoT devices across the internet will send data to private blockchain networks, creating tamper-resistant records of the shared transactions. Consequently, business partners will be able to share and access IoT data without the need for central control or management.
When the idea comes to life, it will benefit many businesses in numerous ways, including:
Building trust in businesses' IoT data by recording each transaction, putting data blocks, and adding a secure and immutable data chain that no one can change.
Increasing security by applying IoT platforms that allow them to manage, analyze, customize, and share data among authorized clients and partners.
Improving flexibility through a blockchain platform that is open, interoperable, and built for multi-cloud.
Issuance of Own Digital Currencies by Central Banks
Many countries are working towards crypto mining to create their digital currencies to fend off threats posed by the existing cryptocurrencies. This comes after China leads the push among nations to adopt their own central bank-issued digital currency.
By actualizing the move, the countries will manage and control their digital currencies, hence avoiding the unregulated and decentralized nature of the existing crypto.
The Safest Cryptocurrencies to Invest in Latin America
Latin America has been at the forefront in adopting cryptocurrency and is the home to El Salvador, the first country in the world to accept BTC as a legal tender. Investing in cryptocurrencies in the region is very lucrative as many countries here don't levy a crypto tax or any other capital gains.
Due to their relaxed approach to crypto classification, several cryptos are safe to invest in Latin America.
Ethereum
The crypto is an ideal BTC alternative, a decentralized software platform applicable for decentralized applications and smart contracts. Ethereum provides a suite of financial products freely accessible by anyone worldwide without the risk of fraud, control, downtime, or interference by a third party.
You can invest in this crypto to purchase other digital currencies through ether or develop and run your applications inside Ethereum. In 2021, Ethereum transitioned from a proof-of-work (PoW) algorithm to a proof-of-stake (PoS), which improved the network's transaction speed and improved the network security and processes.
Polkadot (DOT)
DOT is a unique PoS that allows you to interoperate among other blockchains. The crypto will enable cryptos to work under the same roof giving you the freedom to connect across oracles, permissioned, and permissionless blockchains. In addition, it allows you to dive into crypto mining using the existing Polkadot's security.
Dogecoin (DOGE)
Many see Dogecoin as the mother of memecoin after it caused a stir in 2021, and its price skyrocketed in 2021. Despite being relatively new in the crypto industry, many companies, including Dallas Mavericks, SpaceX, and Kronos, are already using it.
Cardano
The crypto is a peer-of-stake that stands against other huge PoS cryptocurrencies in the industry, including Ethereum. It aims at becoming the world's best financial operating system by providing decentralized financial products and a chain of interoperability, voter fraud, and contract tracing.
The Benefits of Crypto Usage by Investors
Cryptocurrency is an alternative cash and credit card alternative that is taking the digital world by storm. Different cryptocurrencies are rising in value, making many people invest in them. In addition, they are backed up by blockchain technology which has a positive impact on e-wallets. That said, here are a few advantages of using crypto in the stock market.
Crypto provides a new venue for enhancing traditional treasury activities such as simple, real-time, and secure money transfers. In addition, it helps strengthen control over the capital market and manage risks and opportunities involved in stock trading.
By using crypto, you have access to new capital and liquidity pools through tokenized traditional investments.
With more companies and investors wanting to trade using crypto, you need to be positioned to receive and disburse crypto to ensure ease of transaction with stakeholders.
Cryptocurrencies are encrypted, saving you from being ripped off like you would in traditional payment methods such as cash and credit cards.
Cryptocurrencies eliminate the need for intermediaries who inevitably raise the already high costs of transactions.
Since there is no centralized governance around the crypto market, trading is available 24/7, with transactions taking place between individuals from all over the world. When trading with cryptos, you only need to watch out for market downtimes when adjusting to infrastructural updates.
Final Thoughts
Investing in crypto can be a lucrative investment as long as you're willing to accept the unpredictable risks such as losing it all. Before diving into investing, it's essential to acknowledge that the currency you choose could climb or drop in value at any moment.
In addition, make sure that you understand how your preferred crypto works and that it aligns with your long-term goals. If you need help making financial decisions and investing in crypto, don't hesitate to contact us.