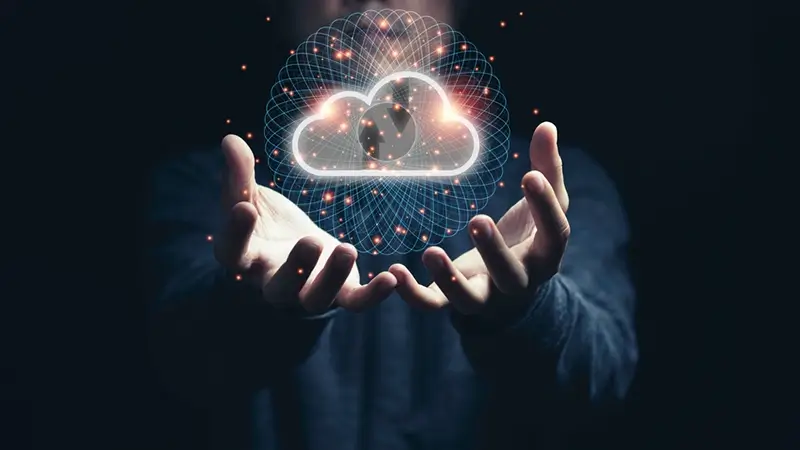 Migrate to the cloud – high performance databases
Cloud databases bring high performance, scalability, and lower costs. However, they are not exempt from the challenges that come with a migration project to any cloud platform, such as regulatory compliance, security, and choosing the right provider. In Latin America, companies prefer multi-cloud environments.
Businesses are in full digitization and the amount of data circulating is growing exponentially and very unevenly. To achieve greater agility, high speed and operational efficiency, companies are exploring the possibilities of cloud storage. In particular, Cloud databases provide a solid foundation for building modern, storage-rich business applications, so they can quickly adapt to changing workloads and demands.
---
You might want to read Why do companies need to invest in technology?
---
Latin American companies tend to incorporate a multi-cloud strategy to obtain the flexibility and scalability they need. They are looking for a combination of solutions and capabilities that fit their requirements to operate at high performance, which is one of the great challenges of migrating to a cloud platform, along with migrating data, availability of the right talent, retraining of personnel, and data protection.
Advantages of migrating data to a cloud platform
A cloud database is developed, deployed, and operated in a public or hybrid cloud environment. Like a traditional database, its purpose is data storage and the organization and management of structured, unstructured and semi-structured data within an organization. However, cloud databases provide speed, scalability, agility and reduced costs, among other benefits that we review below:
Reduced operational burden and costs: The cloud service provider is responsible for provisioning, updating and maintaining all hardware, operating systems, and database software. This also reduces the total cost of ownership, given the alternatives available for provisioning the necessary functions at the right time.
Scalability and flexibility: Today there are databases in the cloud designed for different purposes. Companies can choose based on the capabilities and high performance that match their application needs. Additionally, cloud databases can scale dynamically as applications grow and provide high performance consistent with information loads.
Better connectivity and security: Like all cloud platforms, cloud databases have a series of built-in features, specially designed to maintain good connectivity, high availability, automatic backups, and strong recovery capacity in the event of unforeseen events. High impact.
Along these lines, cloud service providers invest in the best technologies and talent to offer several layers of protection and centralized security protocols, which can help safeguard customer data safely and without affecting operational efficiency.
Latin American companies prefer multi-cloud environments. A recent study surveyed the experience of 1,500 representatives of companies with more than 500 employees in Latin America, regarding how they are approaching the migration process, including data migration to a cloud platform. The results indicated that in 98% of cases, migration to the cloud is carried out through a multi-cloud strategy, which involves at least two cloud infrastructures and service providers. Specifically, 61.3% of companies use two or three suppliers, 34.7% use four or more, and 2% use more than 10 suppliers.
---
You might want to read Set up the SAP Business One Payment Wizard
---
Multi-cloud environments help IT departments meet the technological needs of different teams in the organization. They also allow businesses to have more control over data storage and usage, and better manage the costs of cloud operations.
Go to the cloud! The challenges of a database migration project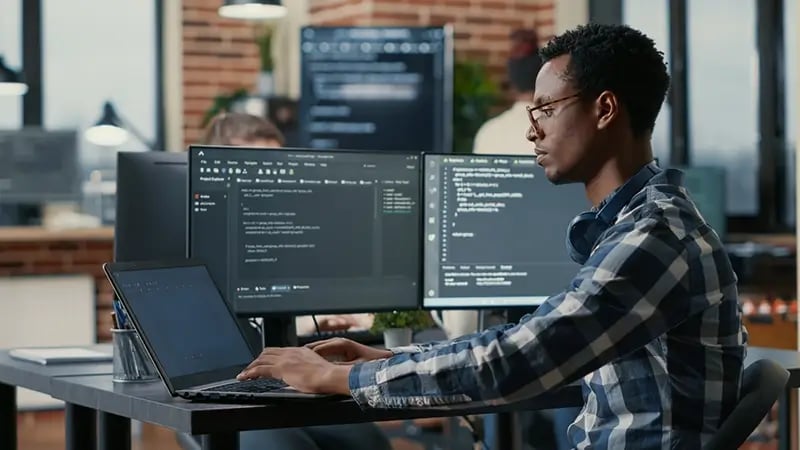 Migrating from a traditional database to a cloud platform brings its own challenges. In addition to the challenges of infrastructure and high application performance, companies are concerned about having the talent to intelligently take advantage of technology investments and are also concerned about data security, privacy and regulatory compliance. These are key areas worth considering:
Select the right data storage options
When a company decides to migrate its data and applications to the cloud, the team must examine the options for the right data storage systems for its operations. Data integration is important for companies. They want to share data seamlessly. They may have to change their data architecture. This is to accommodate contracted cloud services.
Security and compliance adjustments
Migrating to the cloud may require companies to change security and compliance approvals. When a company migrates its data to the cloud, it must comply with new standards and acquire licenses that could be geographic, or industry-based. When companies start thinking about migrating to the cloud, they should review their security policies and how to protect data.
Technology skills and team retraining
Migrating data to the cloud needs developers with specific IT skills. This can be a challenge for organizations looking for talent. Added to this is the adaptation of staff to new processes and changes in data architecture, which implies a retraining period that is also considered part of the migration and should not be rushed.
Summary
In summary, migrating from a traditional database to the cloud is a complex process that involves challenges both technical and related to talent, data security, privacy, and regulatory compliance. However, with proper planning, solid implementation, and the right focus on these critical areas, businesses can reap the benefits of cloud technology and achieve a successful migration.