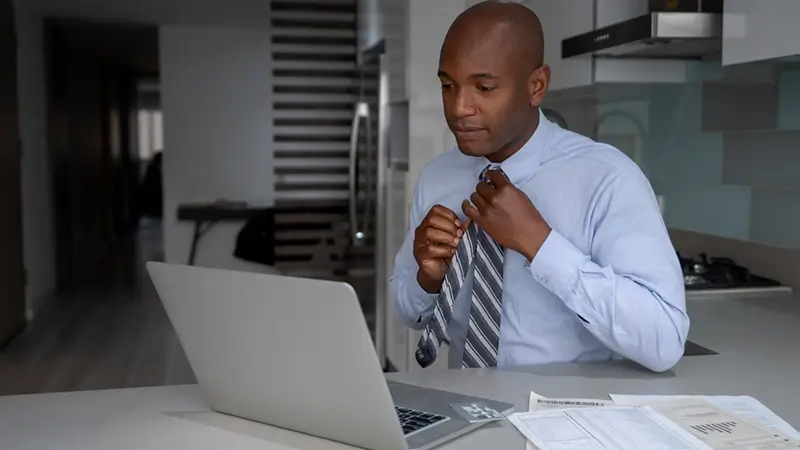 Tips On How to Choose the Right Miami Realtor
As a foreign investor trying to buy a condo in Miami, you may find yourself feeling overwhelmed by this process. If you do not currently live in Miami, or the United States for that matter, you may wonder how the home buying process will work for you as a foreigner. What steps can you take to ensure this confusing process goes as smoothly as possible? One of the most critical steps you should take is finding an experienced realtor in Miami. Indeed, they can guide you through the home buying process.
Foreign investors may not realize the vital role a real estate agent plays in the home buying process. 74% of homebuyers in the US work with a real estate agent. They can be critical in helping buyers navigate the complex, competitive, and fast-paced housing market. It is then important that you take some time to research Miami real estate agents before you begin looking at investment properties. A skilled agent guides you through the process of buying property as a foreign investor. Yet, how can you find a prominent realtor in a city you have never visited? Here are a few tips to help you choose the right realtor in Miami.
Get a Referral From Your Network
When buying investment property in a new city, reach out to friends, relatives, or coworkers for advice. Do you know anyone who has invested in property in Florida? If so, they would be a great resource to help get you started. Not only will they have been through the process, but they may also have a connection with a realtor in Miami. Make sure that you ask your connection who their real estate agent was, what their experience was like working with that agent, and whether they would recommend them to you.
Getting a referral from someone you know and trust is a great place to start. This ensures that your agent has experience working with foreign real estate transactions.
Research Agents Experienced in Foreign Real Estate Transactions
If no one you know has purchased a property in Florida, take some time to research realtors who work in the greater Miami area. This is a process that you won't want to rush. Indeed, taking the time to look at an agent's history, experience, and online reviews can help you to narrow down your options. Then, you can determine if an agent may be a good fit based on your needs.
As a foreign investor, it is particularly important that you limit your search to real estate agents with experience handling international and foreign national transactions. Purchasing property as a foreign investor can complicate things. Thus, you need someone by your side who knows how to handle any potential hurdles. Your real estate agent needs familiarity with federal and local laws regarding foreign buyers. This ensures the process of buying an investment property goes as smoothly as possible. A real estate agent who has never worked with foreign investors may not be prepared for the challenges.
Consider Your Communication Preferences
As you narrow down your list of potential real estate agents, consider how you would prefer to keep in contact. If English is not your first language, or you are in a different time zone, then you may need a real estate agent willing to communicate primarily through email. If you are concerned about a language barrier, find a real estate agent who speaks your native language. Fortunately, Miami is a diverse, multicultural community, and there are real estate agents in the city who speak multiple languages. Finding an agent who speaks your language can make communication easier, helping the home buying process to go smoothly.
Interview at Least Three Realtors in Miami
As you narrow down your list of potential real estate agents, talk to your top 3 contenders. Interviewing a real estate agent is your opportunity to get a sense of an agent's style and experience. This is your chance to ask any questions that you may have about an agent's communication preferences, what sets them apart from their competition, and how much experience they have working with foreign investors.
Ultimately, you will want to go with your gut when choosing a real estate agent. Indeed, you want to choose someone you feel comfortable working with. Make sure that you interview multiple real estate agents even if you like the first one you talk to. Comparing agents will give you a better idea of who has the best experience to meet your needs.
Ask About References
Before you hire a real estate agent, ask them to provide you with references from other clients. Any reputable real estate agent will have past clients who can talk about the quality of their work. Further, a prospective agent should be willing to provide you with this information. It is important that you follow up with any references you have been provided with, as talking to previous clients can give you a good idea of what it will be like to work with a real estate agent, which can help you to decide if they are a good fit. If possible, find out if the real estate agent you are considering working with has references from foreign clients, as this could be particularly beneficial in helping you make a final decision.
Learn More About Choosing a Realtor in Miami
Taking the time to find an experienced real estate agent is critical as a foreign investor looking to buy property in Miami, as a good agent will ensure that this experience goes as smoothly as possible. If you are looking to invest in property in Miami, feel free to contact us to learn more about what you should look for in a real estate agent as well as to learn about the process of purchasing property as a foreign investor.