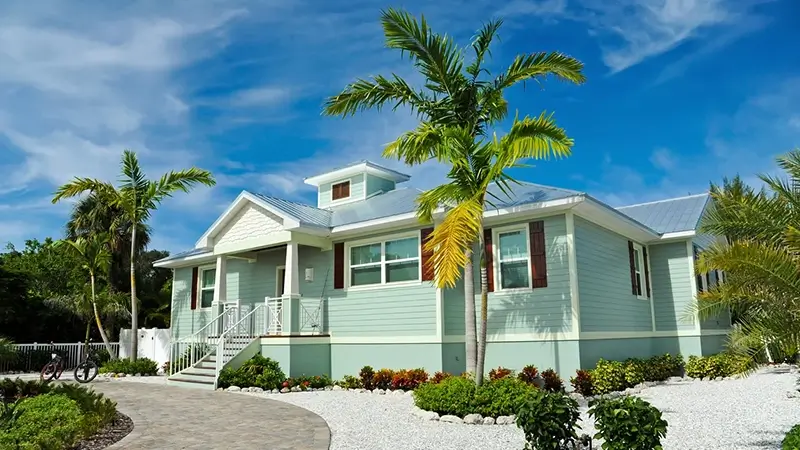 Setting up in Florida: How to Decorate the House With Simple Things
Expanding your business sometimes means relocating to a new region. Florida is a popular landing place for foreign investors establishing a new market. Relocating your life so you can oversee Florida operations is a big transition for anyone. The movement from one continent and country to another even changes how homes are built and what to expect from your neighborhood. However, a national relocation doesn't have to be uprooting. With a little forward planning, you can prepare your Florida home to reflect your tastes and preferred lifestyle. Now is a great time to consider the architectural styles, colors, design trends, and furniture arrangements to decorate your house.
You can create a space that feels like you never left home or choose a design that feels luxurious and relaxing as your home life while managing your Florida business.
How Do You Want to Decorate Your House?
When you arrive at your new house or condo, what do you want to find? What style, environment, and features of the home will make you feel most relaxed? What will help you rejuvenate energy and motivation between working hours? This may be a cutting-edge modern space - all glass and trending furniture - or it might be a quiet oasis of familiar colors and designs. You may be preparing a private space for yourself or securing a venue to host many parties and dinners as part of your business planning.
Do you want warm colors in reds and yellows, or cool colors in blues and greens? Do you prefer the crisp white-and-glass style popular across Florida, the soft lines of Mediterranean homes, or to recreate your favorite styles within the walls of any high-end home you select? Control is at the tip of your fingers as you arrange the house that will wait for your arrival.
Home Styles and Designs
Coastal Contemporary and Modern Minimalism to Decorate Your House
Coastal contemporary is the style most often seen in glittering depictions of Florida homes and businesses. High ceilings, enormous windows, and angular architecture mark coastal contemporary as a branch of modern minimalism. Further, furniture, carpets, and countertops are often gleaming white which glows in sundrenched rooms.
Mediterranean Luxe in Warm Hues
Florida is also known for its beautiful mix of Mediterranean architecture among the glittering towers and post-modern homes. The warm colors, sloped rooftops, and soft order of Mediterranean design inspires relaxation around enclosed courtyards and hidden pools. The style is reflected inside and out, with an interior design featuring soft colors, throw pillows, and dark stained wood beams and furniture.
Florida Aquatic Blue and Glass
Of course, when most people think 'Florida', they see a vivid aquatic blue. Florida's signature design is a mixture of gleaming aqua hues with white and glass accents. Further, acrylic plastic makes for crystal clear furniture that disappears in a wash of sunlight from high-reaching windows. Florida aquatic blue home design is also modern with a playful touch to its minimalist inspiration.
Terra Cotta Traditional Design
The terra cotta color palette can be applied to any home. With the rich blend of reds, oranges, and yellows, terra cotta offers a beautiful selection of tiles, walls, furniture, and linens. The most elegant terra cotta designs are seen with dark-stained wood furniture in Mediterranean-style homes. While Florida may be known for glittering white and blue designs, warm colors can be found in every neighborhood.
Modern Bohemian
Of course, the latest trends feature a post-modern twist on bohemian style. Hanging wicker chairs and mixed-metal fixtures are taking over the interior design charts alongside geometric pendant light frames and green paint on the cabinetry. If you're looking to keep up with the latest interior home design trends, consider a playful post-steam-punk bohemian approach to your Florida home design.
Oasis or Entertainment Space to Decorate Your House?
Next, ask yourself what the space is for. When a foreign business executive relocates to Florida, their home is either one of two things: an oasis or an entertainment space. Consider whether you are creating a private space where you will recharge between work or you are booking a home to act as a venue for business house parties. Both are normal and valid ways to plan for your relocation home.
Designing Your Private Space to Unwind
If your Florida home is going to be a private space to be yourself and unwind between business meetings; design it for your comfort alone. Hang your favorite art. Choose your favorite colors to paint the walls or select the furniture. Recreate the home space you desire by bringing your home to Florida or relaxing in one of Florida's luxury interior styles.
Prioritize how you will use the space; for breakfast, meditation, exercise, and on-site work. Choose the space for what will relax you most so you can take on the next phase of your foreign business with energy and focus.
Preparing a Venue for Hosting and Parties
If your home is to be a venue, consider what you need to host the events and make the impressions you require. Don't forget to secure a personal space where to relax and get some rest. Alongside the vast living room, sidebar, entertainer kitchen, or incredible view you may need to complete your social role as a company representative.
If you are planning with a team to prepare the home, let them know that you need the space prepared as a venue, not just a residence.
The Little Touches That Matter When You Decorate Your House
Finally, consider what will make your Florida home welcoming and relaxing. The little touches are what can make the difference in whether you feel truly at home in your Florida location.
Bring home essentials with you, or have them prepared on arrival. Order your favorite snacks. Have cooking pans and utensils that you're familiar with waiting for you in the kitchen. Make yourself comfortable by preparing a space that you will be comfortable in.
Sleep is a common problem for people who travel a long distance. The right mattress, bedding, and bedroom environment can be essential to help you sleep on the wrong part of the globe. Order the firmness and type of mattress and pillows that you need. Choose cooling and breathable bedding for the Florida weather. Make use of blackout curtains, white noise, and familiar design elements to help you sleep deeply whenever your schedule permits.
Add a few personal touches. Hang art pieces that you personally enjoy. Select color palettes and patterns that please you. Make sure your favorite kind of breakfast can be made in the kitchen. When your main focus is establishing and managing a foreign business, those little touches at home can make your entire day go more smoothly.
How Do You Want to Decorate the House?
When you arrive in Florida, what do you want to find when you enter your new home? Now is the time to plan ahead and prepare a home that is both beautiful and ideal for the needs of your residence.