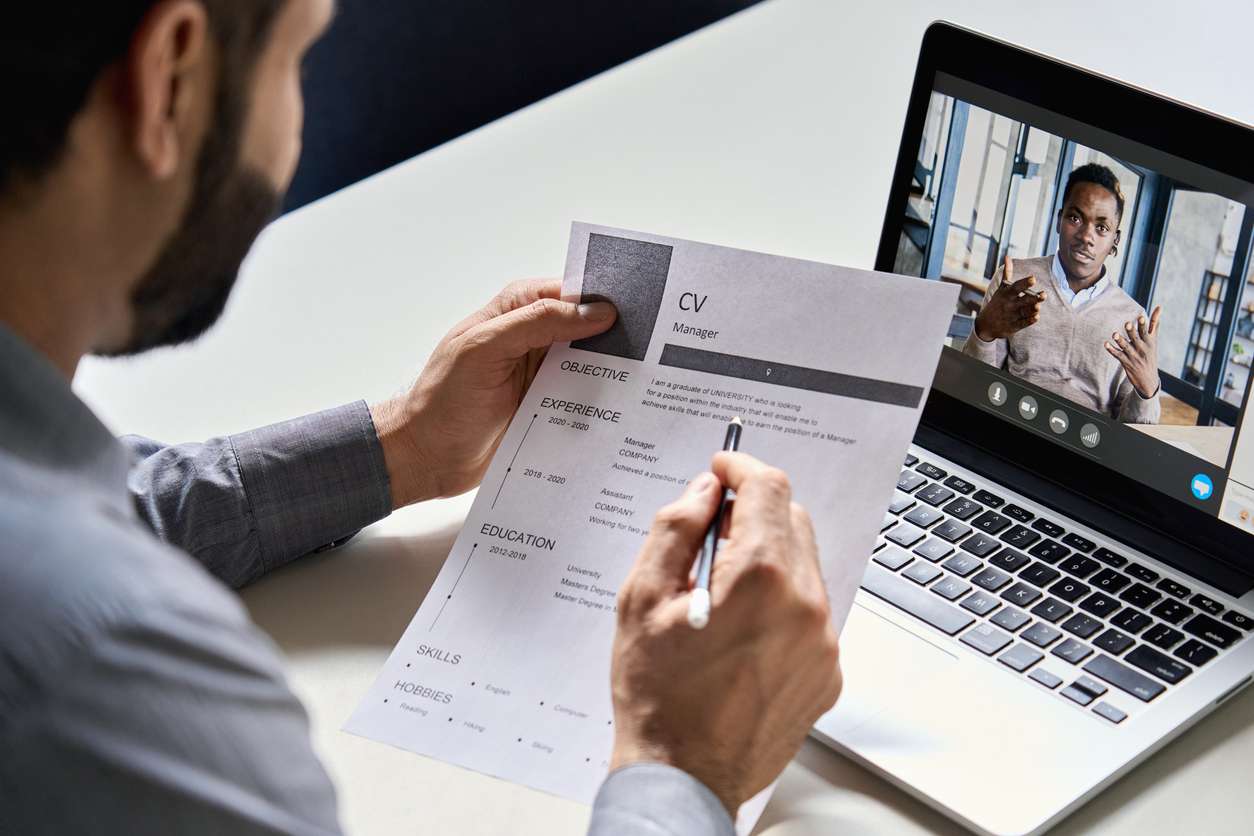 The Future for HR Professionals in a Work-From-Home World
Has the work-from-home experiment worked out as well as the business world would have hoped? Actually, it is going far better than anyone could have ever dreamed of, especially for HR professionals. Indeed, workers respond to the ability to work from home in ways that employers had not accounted for. The fear from many companies in the early days of the pandemic was that they might have worked who viewed the ability to work from home as a way to slack off and not get much work done, but the opposite has proven true.
Apollotechnical.com reported on a group of studies that measured employee productivity since the pandemic began, and they found the following:
Great Place to Work

compared employee productivity from March to August of 2020, the first six months of stay-at-home orders, to the same six-month stretch in 2019. Remote work productivity was

stable or increased

when working remotely from home, according to a 2-year study of 800,000 employees.

Prodoscore

reports

an increase in productivity by

47%

since March of 2020 (compared to March and April 2019), and has deciphered when people are the most productive. This means that companies have actually seen improvements when it comes to work-from-home. This has made more than a few of those companies eager to keep their employees working from home as they have been doing during the pandemic.
Has Customer Service Been Impacted?
While the workers that remain have increased their productivity, the pandemics caused other issues in customer service. Customers frequently report that they are passed along or are unable to connect with a customer service representative. There have been some well-publicized and noted delays in shipping times from the likes of Amazon for example, but it doesn't stop there. Plenty of companies put their customers on hold and delay getting any service out to them.
New data shows that Boomers are the answer to the question: "Why is there a labor shortage?". This older age group decided that the pandemic was a good reason to retire or seek non-traditional work. In fact, CNN reports that of the 3.6 million Americans who left their jobs with no desire to find a new one in November 2021, a full 90% of them were over the age of 55!
What this means is that while the employees who remain are pulling their fair share of the load, there are still gaps in customer service because there are simply fewer employees to spread the workaround. It becomes a major struggle for a limited handful of employees to carry the entire burden without help from HR professionals. Therefore, we can reasonably conclude that work from home isn't necessarily the problem, the pandemic is.
How Companies Are Trying to Incentivize People to Stay (Or to Sign-On)
Companies everywhere focused on providing new hires with every opportunity to be happy and successful working for them. However, now those efforts have been super-charged. You have probably heard about the famous (or infamous depending on your point of view) stories about tech giants such as Google offering incredible perks to its employees, such as free gourmet meals and massages.
Companies See a Bright Future in Work-From-Home
Not every company offers the incentives that Google uses to attract top talent. However, many companies have already started to offer different perks that employees value. Shrm.org, the HR-based information website, wrote a piece in which they detailed plans that General Motors has put into practice already:
In November, the Detroit-based automaker announced it was hiring 3,000 technical employees, the majority of whom will work remotely. The company is offering more full-remote experiences than ever before. Leadership's confidence to take such a bold step stems from the performance of the teams that are working remotely. "Our workforce was able to meet the new challenges [while working from home] without missing a beat," says Adam Yeloushan, GM's human resources executive for global engineering. "We can [work remotely] well. We can do it effectively."
This means that one of America's stalwart corporations sees that their employees are simply happier working from home. Indeed, they perform just as well (if not more) from home as they were in the office. At a time when the labor market is extremely tight, companies cannot afford to lose any of the talented employees that they might be lucky enough to have to work for them at this time. Work-from-home provides a safe and valuable incentive to offer potential new hires looking for a flexible job.
How Are HR Professionals Supposed to Adapt to These Changes?
Looking at the new remote landscape caused some job losses in the human resources (HR) departments. However, the Bureau of Labor Statistics actually projects that the growth rate of HR jobs will hold steady at about 9% over the next ten years. That rate is on par with what other types of jobs see over the same period of time. So, how can human resource jobs continue to thrive in this new environment?
HR Professionals Are Still Necessary for Onboarding
Just because people are hired to work from home does not mean that companies can use shortcuts to hire them. These new hires need to receive all of their onboarding paperwork, agree to the terms, and pass a drug screening. Companies still need HR professionals for each of these steps, they may just do a lot of this work from a remote location.
Conflicts Still Arise
Co-workers can still have issues with one another even if they are not working together in the same physical space. As funny as it might sound, people still raise issues about how they are spoken to by co-workers, how e-mails come across, and even about being spoken over or interrupted in video conferencing meetings. These disputes are best handled by HR professionals who have the training and education to settle these conflicts.
Will Traditional Workspaces Go Away Entirely?
This outcome is doubtful. Some companies have had to put a halt on their plans to have employees return to the office in the immediate future, but certain industries are very eager to get as much of their workforce back into the office as possible. The banking sector remains very interested in establishing a return-to-office plan. It seems that they believe that the best work must occur from the company's offices. Those who work for these companies may have no choice but to return to traditional workspaces to keep their jobs.
Learn More About HR Professionals in a Work-From-Home World
The shift to work-from-home won't work for all industries at once. It remains a new phenomenon, and many companies want to let others test the waters first. Expect to see a lot of experimentation during this time of uncertainty. Also, expect some backlash in certain sectors to the changes proposed by so many. HR professionals should stay on their toes either way and be adaptable to change.