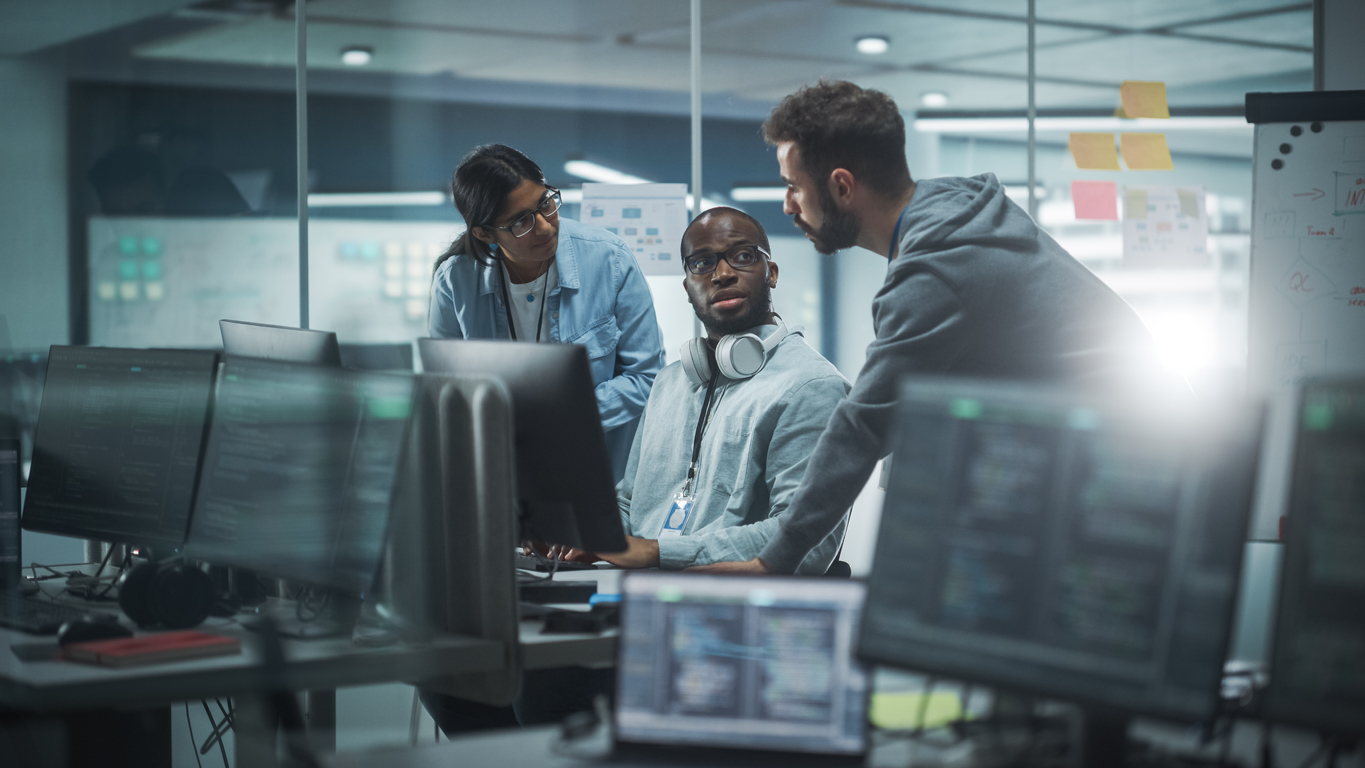 3 Components Necessary to Defend Against Cyberattacks
From the current developments across the globe, businesses of all types and sizes risk cyberattacks. According to the Identity Theft Resource Center (ITRC), the number of data breaches publicly reported in 2021 exceeded the ones that were reported in 2020. The numbers are even likely to skyrocket in 2022, with cybercriminals continuing to develop new ways and technologies for cyberattacks. This also makes it very important for your company or business to have effective measures and procedures to prevent and fight cyberattacks. This is especially true for insurance and financial companies, which handle critical business information and transactions for other businesses.
The exponential growth in attacks comes as insurance and financial companies embrace the digital transformation and migrate toward digital channels to enhance customer relationships, offer new products and services, and expand their market share and financial portfolios. The pandemic exposed gaps in the network security postures in different organizations, something anticipated. This is especially true because of the increased number of remote workforce with unsecured home networks, use of bringing your own device (BYOD), and other vulnerabilities. With cybercriminals becoming more sophisticated, your company needs to adopt. Here is everything you need to know about financial and insurance companies defending themselves against cyberattacks.
Components Necessary to Defend Against Cyberattacks
Cybersecurity usually entails clear and effective measures for how you protect your company's computer systems and related networks from cyberattacks. This means that your IT team should always be on guard to make sure that all loopholes are blocked and more advanced security measures and procedures are implemented. However, the duty preventing cyberattacks is not just the duty of IT professionals, but also every employee. If a single human error takes place, such as exposing passwords to cybercriminals, your entire company can easily break down from a huge cyberattack. Here are the three steps necessary for effective protection against cyber criminals:
1. Discovery and Procedures
The first initial step for comprehensive cybersecurity starts at the discovery point. You, indeed, need to have a clear assessment of your cybersecurity posture and determine how well-prepared you're. One of the main goals is to fully understand the extent of your capabilities. Then, gauge the level of your vulnerability to various threats and review the existing security measures. Look at the software you use for protection and whether they are adequate and capable of offering full protection against viruses and other forms of cyberattacks.
After a comprehensive assessment, you need to focus on the processes, policies, and procedures used in tightening cybersecurity. The processes involved in cybersecurity provide your organization with the framework for governance and define the procedures measured over time. Your company's information and technology team should measure and respond to the set procedures. Procedures and policies also place an order to support the integrity of your security system. Specific and clear policies and procedures should contain a clear and specific plan that states what actions to take and who is authorized to make decisions. Policies, procedures, and practices fall under governance.
Governance is how your organization directs and controls the overall company's security. Everyone works closely together in order to achieve the best results because it's not just one person responsible for security updates and changes in the organization.
2. Technology
Technology refers to your company's infrastructure to withstand cybersecurity threats. Infrastructure in the sense of hardware and software utilized in achieving reliable cybersecurity. This also includes a network, logical, and physical environment that is used to protect your company's data and assets. Financial and insurance companies usually deal with critical and sensitive data and assets that should be protected at all times. Taking into account the technical elements of your company's cybersecurity posture means conducting regular network penetration tests, updating your hardware and software tools regularly, assessing control reviews, and conducting other physical security assessments.
Understand that technology birthed the cyber world and, therefore, does not exist without it. You can also add other protection mechanisms, such as behavior analytics that help you to monitor user behavior or breach detection that notifies you of hackers or malware. Think of other security measures like an authentication response system that confirms a user's credentials. Your employees should not share passwords and other account details. This could also lead to a widespread attack on your systems. Effective layers of security help financial and insurance companies to create fortified security systems that keep cyberattacks at bay.
3. The People
The role played by both executives and employees in your cybersecurity cannot be undermined by any means. It is critical to have an educated and empowered workforce. The workforce helps drive the cybersecurity process forward from different fronts and angles. They are, indeed, the key decision-makers that pull out all the stops to protect your company's clients and deliver high-quality services and products. Employees are the people in direct contact with the software that your company has installed to monitor and protect malware and other harmful viruses.
Essentially, financial and insurance companies should be strategic about training both the executive staff and other employees. Training keeps your workforce sharp and aware of the current and evolving cyber threats. Think of computer-based training, social engineering activities, phishing training, and other upcoming techniques for dealing with cyberthreats. Your company's security posture could also potentially degrade without cybersecurity software. If financial and insurance companies can effectively address the three components necessary for defending themselves against cyberattacks, all the layered tools required will become clearer and fall into place.
A thorough understanding of these three components can help financial and insurance companies to enhance the quality of their cybersecurity. Thus, guaranteeing greater protection and safety. Cyberthreats are actual and devastating threats. Are you ready to take the necessary steps?